One More Time With Fred Astaire!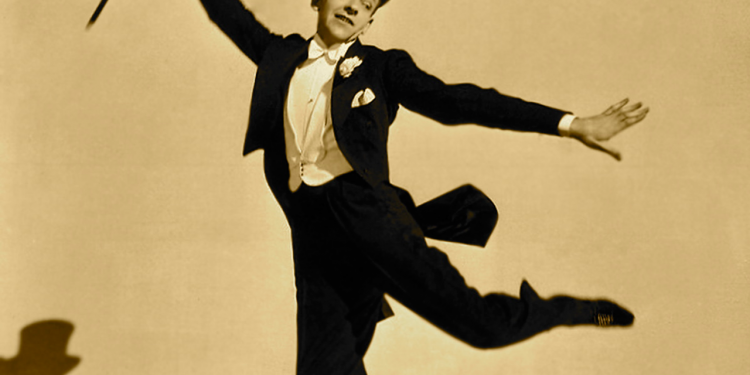 After my recent blog post with my top 10 Fred Astaire dance sequences, I just had to do another post because I left too many great dance sequences out! So here goes: eight more examples from the master of the dance:
#1: Check out this from "The Bell of New York" (1952) starring Fred Astaire and Vera-Ellen. This scene will give you a sense of the precision of Fred Astaire because you will see a take and a re-take of the same dance in different costumes. Notice how perfectly in sync the two are.
https://www.youtube.com/watch?v=lfyXPONE7Ws
#2: From "A Damsel in Distress" (1937), this is a precursor to the many-years-later scene from "Easter Parade" that I posted earlier. The combination of rhythm and timing with the drums and dance is astonishing:
https://www.youtube.com/watch?v=yTH9VwACh7o
#3: And then there's the theme song and dance from "Top Hat" (1935): Need I say more?
https://www.youtube.com/watch?v=RZOJoV6H2UM
#4: I had to add the famous "cheek to cheek" dance sequence with Ginger Rogers also from "Top Hat." With feathers flying, you won't find more elegance and grace than you'll find in these five magical moments from Fred and Ginger:
https://www.youtube.com/watch?v=NrCsyN-fZ94
#5: People forget how many hit songs Fred Astaire had on top of his masterful dancing. From "Top Hat, White Tie, and Tails" to "Cheek to Cheek," "They Can't Take That Away From Me," "Puttin' on the Ritz," "A Fine Romance," "The Way You Look Tonight," "You're Easy to Dance With," "Let's Call the Whole Thing Off," and more. When you play some of these songs for folks who have never heard of Fred Astaire, they know the songs because they have been used in so many movies, TV shows, or commercials over the years. Check out one of my favorites, "Pick Yourself Up" from "Swing Time" (1936). In fact, "Swing Time" has multiple hit songs including "The Way You Look Tonight" that I already gave you above.
Oh, and just so you know, you'll get dancing in this clip of "Pick Yourself Up" as well. I had to keep with the spirit of things here, so here Fred is pretending to be a novice at dance in order to get to know his dance instructor (Ginger Rogers) better:
https://www.youtube.com/watch?v=AGUsRGuZb6k
#6: And then there's the famous "ceiling dance" from "Royal Wedding" of 1951. This was cutting edge for the day. My kids love this: "How does he dance upside down, daddy?"
https://www.youtube.com/watch?v=9yjhK_OU3D4
#7: Here's another sequence of pure beauty and elegance from "Holiday Inn," (1942). Here Fred ("Ted Hanover") is trying to steal Bing Crosby's ("Jim Hardy") girl. FYI – even though Bing loses this round, he does end up winning the girl in the end.
https://www.youtube.com/watch?v=L1mIgKOdOyA
#8: Back to Fred and Rita, check out the speed and timing of "Shorty George" from "You Were Never Lovelier" (1942). Fred Astaire and Rita Hayworth were truly amazing together!
https://www.youtube.com/watch?v=WUhhKELUxB0
I guess I better go now or else I'll put up 100 more! In closing, I will say this: Thank you Fred Astaire for giving us so much talent and beauty that will be with us until the end of time… and beyond!