You Must Come to This Conference!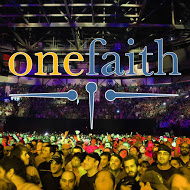 April 23, 2016 at St. Louis University. It is called the "One Faith Experience Conference – 2016." And it is going to be awesome! I will be speaking there along with Fr. Larry Richards, Teresa Tomeo, Deacon Harold Burke-Sivers, Hector Molina, and Adam Blai. And it will be followed by a concert featuring "The Thirsting" and the inimitable "Matt Maher."
The pricing is unbelievably low, beginning at $15. There will be thousands in attendance and we are going to rock the house for Our Lord and Holy Mother Church!
Check out:
http://www.onefaithexperience.com/